Today, I've shared a collection of Nonprofit Charity HTML Templates in this article hope you guys will like it. And by the way, if you are looking for any nonprofit charity HTML templates you can simple get a best one by reviewing all of the following charity html templates. Check out these templates one by one and come up with one for your nonprofit charity site.
So, if you like these Best Nonprofit Charity HTML Templates please consider sharing this information across your favorite social media sites.
Best Nonprofit Charity HTML Templates
SaveTheWorld is an excellent responsive HTML template for nonprofit or charity organizations. It was created as a universal website template for people who need an easy and modern instrument to create their own websites according to the latest trends.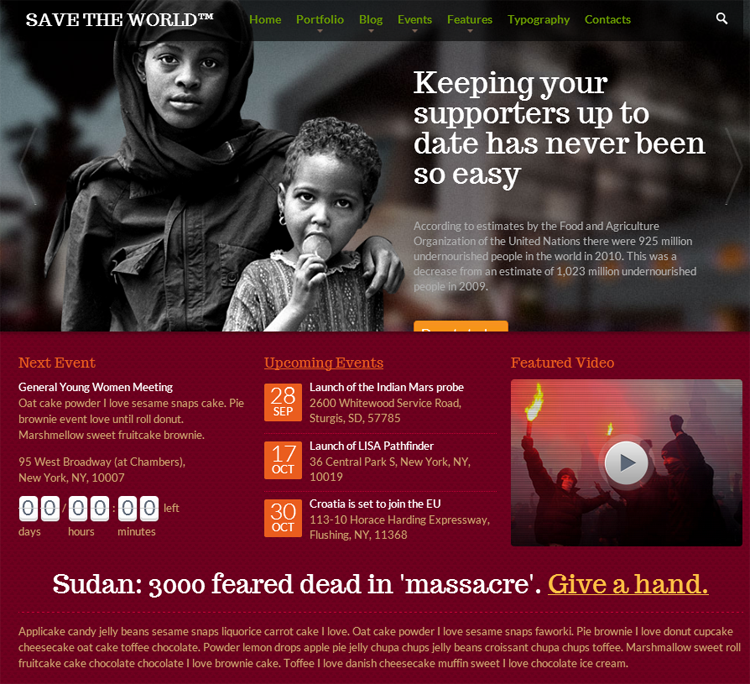 HELP is an HTML template especially designed for NGO's and Business Organizations. The theme is easy to modify and ready to be up and running out of the box.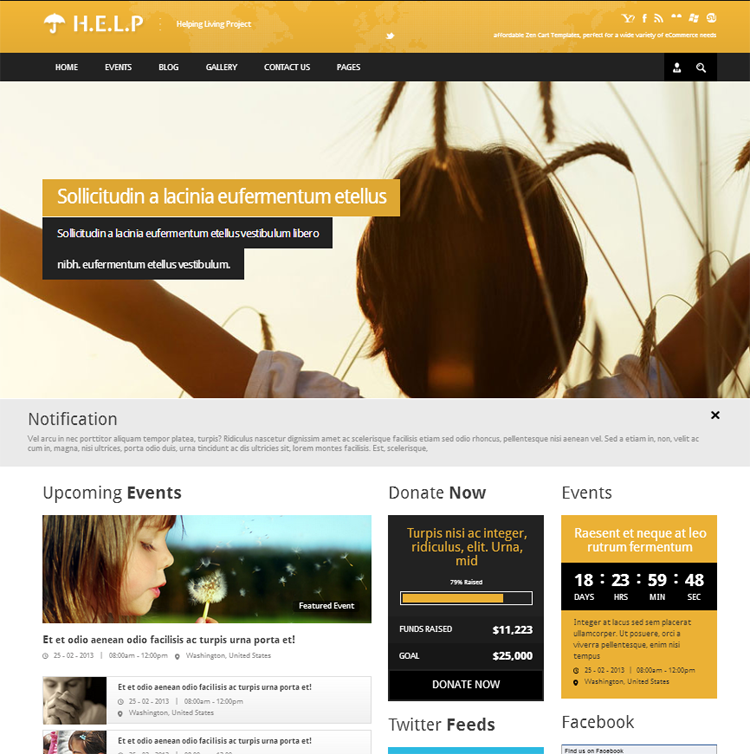 Be Human is a clean responsive theme for Charities. It comes with Crowdfunding and eCommerce design. Theme is suitable for charities and nonprofit organizations & similar websites that need a feature rich yet beautiful presence online. It is created by using Twitter Bootstrap, with a responsive design which makes it a perfect fit for all devices.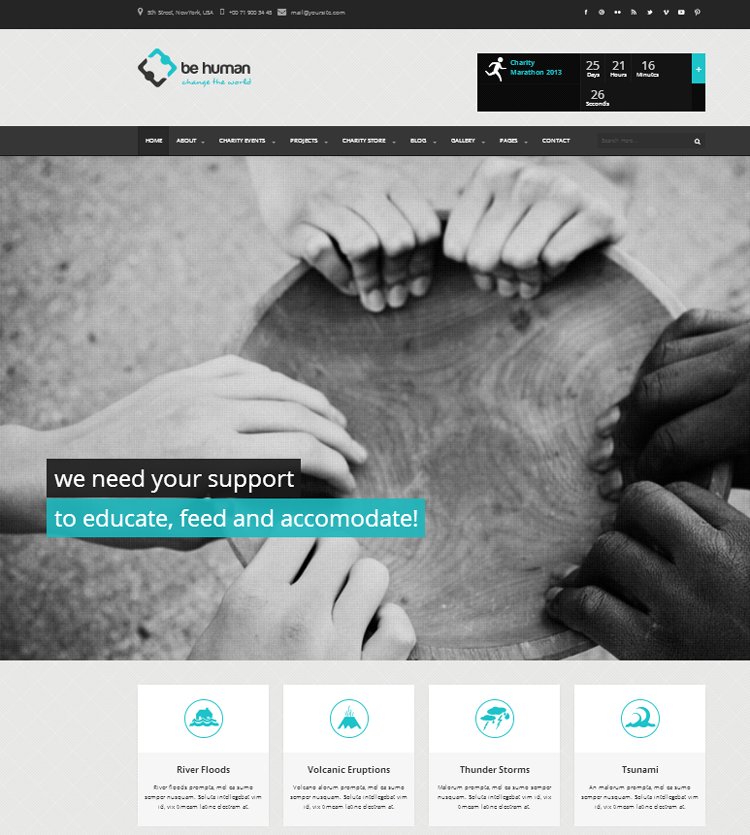 Charitas – is a simple and clean but still professional template suitable for Charity, NGO, Foundations and it's created by using the latest HTML5 and CSS3 techniques. The responsive design makes it easily usable with any device (Desktop, tablet, mobile phone…), without removing any content.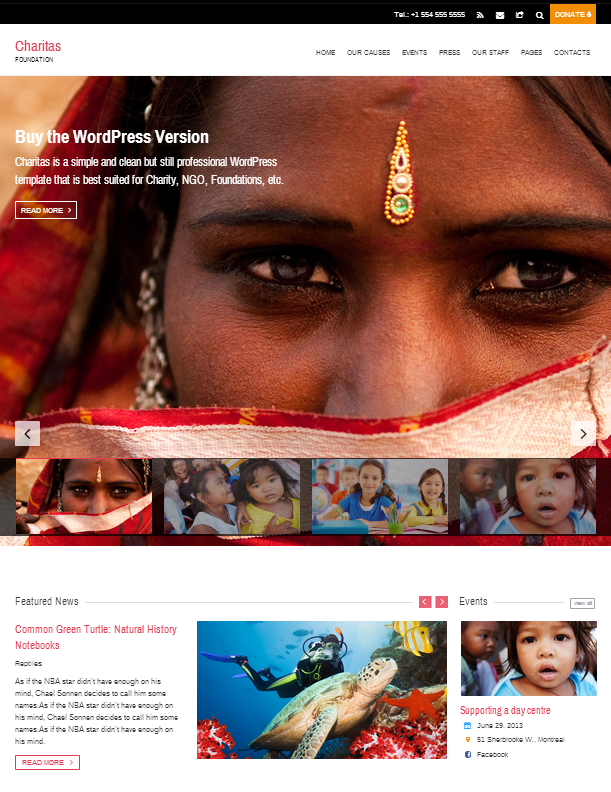 This charity organization related website template is perfect solution for the companies aiming to help people around the world. While working on this product I reviewed a lot of web sites dedicated to charity, that's why it looks like a custom work, hope you like it.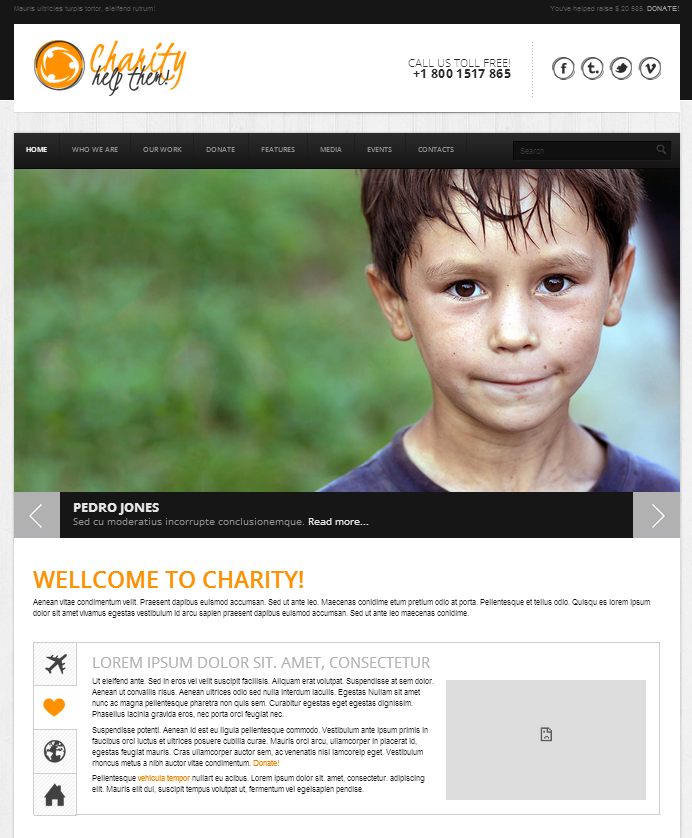 Outreach is an HTML template that's made for nonprofits and charity organizations. It's built with email capture in mind to stylishly collect emails of your supporters with the email list manager of your choice. There's also a donation button in the header to grab users' attention. Oh yeah, and Outreach is responsive and Retina Display ready. Your iPad has never looked so cool.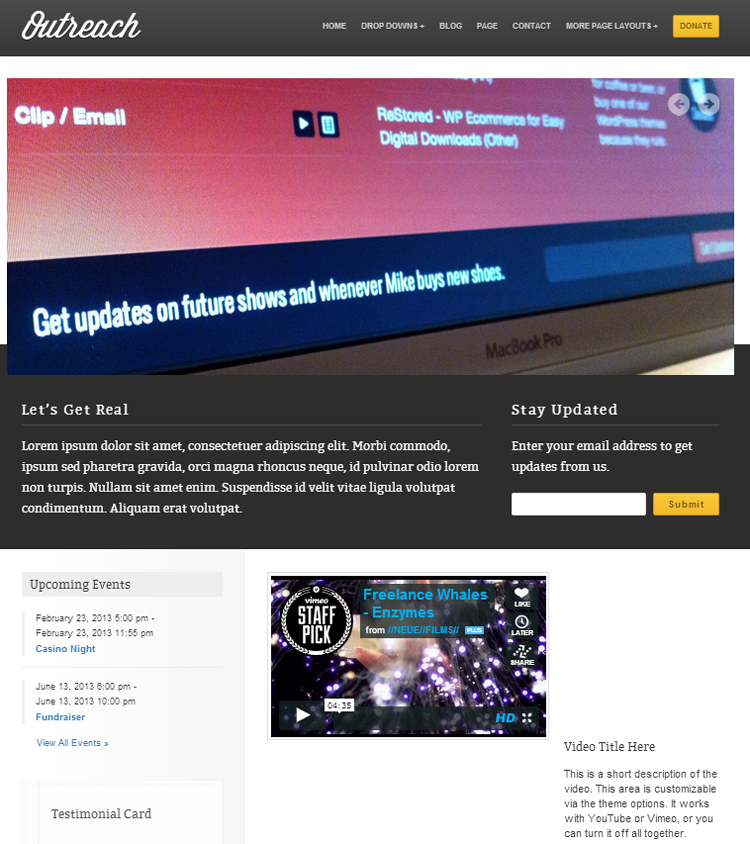 Relief is a website template designed with Charities and other nonprofit organisations in mind.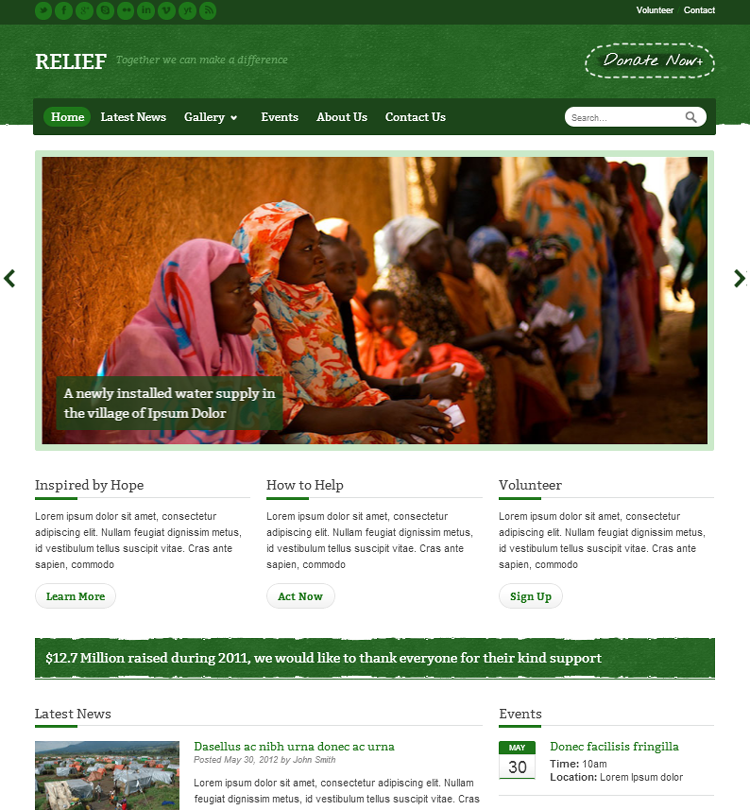 Charity is a template that can be used to build a website for a charity project. Included with the theme is my Image resizer script that will take care of generating thumbnails and crop the images on the fly.