(Last Updated On: November 16, 2015)
Android is world's most rapid growing operating system with 15+ updates in just 7 years, since its initial release. This leading operating system has become the most favorite platform for all the developers around the globe. According to latest surveys held in 2015, 40% of the top professional developers choose Android as their priority platform. Which is even greater than iOS (i.e. 37%). And why wouldn't it be? Android is indeed a flexible and highly customizable operating system available not only on smartphones, but also on tablets, Televisions, Cars and wearable devices such as wrist watches etc. Having 1 billion+ users and 70+ Languages support, Android has left behind all of its arch rivals.
In this article, you will find the top 50 best Android Racing Games of 2015 till 2016. Games are not just favorite for kids but also people of all other ages. As mentioned earlier, Android is the favorite platform for most of the developers hence the competition for best Android racing games is very high.
Note: Maybe you will not find these best Android racing games compatible in low configured Android devices but these are the top 50 Android racing games on the basis of Google play store users and their positive reviews on Google Play store regarding these Android racing games. We strongly apology if any of these listed app don't work for you (But they work for others best high configured Android devices).
Best Android Racing Games in 2015/2016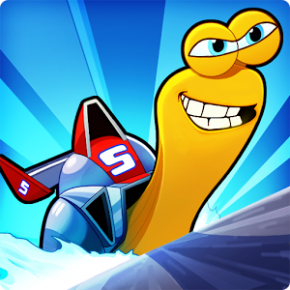 Turbo FAST
For all the Turbo Movie fans there, here is the Turbo Racing android game for you developed by the 'PIKPOK' (A top android developer).
Recollect the turbo memories and be a turbo yourself now. Race like a real snail with smooth 3D graphics and detailed environments. Tune your stuffs in the tune store, participate in the competitions and run at full speed! Tip: Be Slow and You Lose.
Exciting Features of  Turbo FAST
10+ Brilliant Racing Tracks
Online Challenge Mode : Compete against friends and online world
Various Modes in Single Racing including Time Trials, Limited Fuel, Slalom and Rival Races etc.
Hundreds of upgrades in tuning store
Record the moments and watch them later in replay section
Facebook and Twitter sharing to shows off your skills to your friends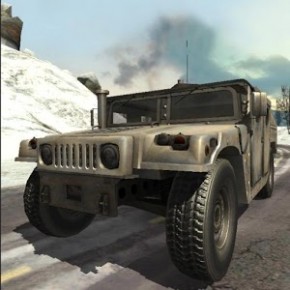 Snow Car Racing
Now have an experience of driving on snow with the free 'Snow Car Racing'. Drive the military jeeps or your favorite cars in a snowy environment. The extreme conditions will make your ride a thrilling one. Snow Car Racing has 4+ Rating on google play store. The main reason for this is, it is quite different to the typical racing game but still got the smooth realistic graphics and sounds.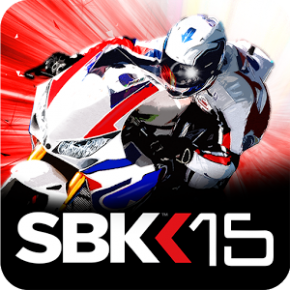 SBK15 Official Mobile Game
SBK15 Official Mobile Game, the is the latest version of SBK Mobile Game. If you are a real motor biking lover then you must know how famous the SBK Games are. Chose your favorite bikes from dozens of officially licensed bikes including Aprilia, Kawasaki, Honda, Ducati, Suzuki, MV Agusta and BMW. Take part in 13+ different competitions. Win the challenges and rule the biking world.
Game Features
13+ WSBK stages with real like crowd.
Team racing + Solo racing modes
Detailed Environment
Real bike sounds
Smooth 3D Graphics
Download SBK15 Official Mobile Game Game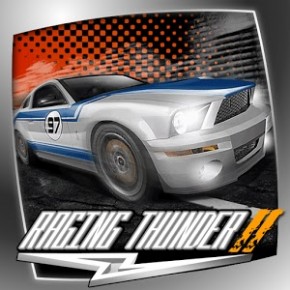 Raging Thunder 2 – FREE
Raging Thunder 2 – FREE is an off road racing game developed by a top developer of android games 'Polarbit'. Drive through temples, tropical beaches, snow-covered mountains, the Great Wall and other part of world without any limitations.
Exciting Features
3D Graphics
Easy Controls
Cross-platform multiplayer feature
Works well even on lower android versions
Download Raging Thunder 2 – FREE Game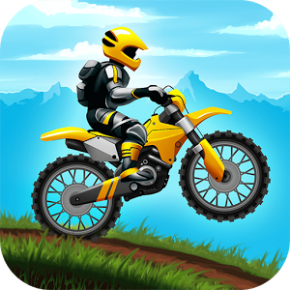 Fun Kid Racing – Motocross
As the name tell 'Fun Kid Racing – Motocross' is a motor biking racing game for kids of 2-10 years (as mentioned by the developer). Select your bike of your favorite colour and take it to the finish lines. Easy handling and easy obstacles make the ride an easy one. That's understandable as the game is for toddlers only.
Download Fun Kid Racing – Motocross Game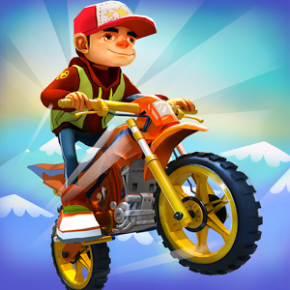 Moto Extreme – Motor Rider
Enjoy the Extreme Moto Racing with the "Moto Extreme – Motor Rider". Pick a motor bike from brilliant specially designed bikes and take it to the show. Perform stunts, earn coins and win the trophies. Not easy at all though. There are many obstacles in your path which makes the levels quite challenging.
Download Moto Extreme – Motor Rider Game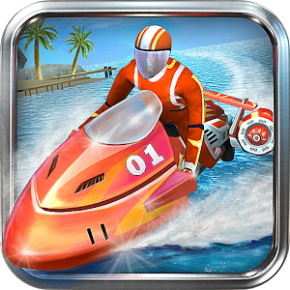 Powerboat Racing 3D
Powerboat Racing 3D is a high quality boat racing game by a top developer of android games and apps 'Doodle Mobile Ltd.'
Start your boat racing career or just have a quick race. Destroy you friends or other online players in the fast multiplayer mode.
Exciting Game Features
3+ Game Modes
8+ Stages with 40+ Challenging Levels
Unlockable and Upgrade-able boats
Detailed Environment
High Quality Graphics
Realistic Boat Handling and Original Like Sounds
Download Powerboat Racing 3D Game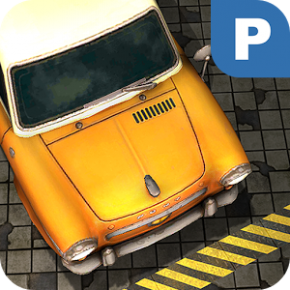 Real Driver: Parking Simulator
Are you a fan of parking games? Here is one exciting car parking game for you. Master you car parking skills with the Real Driver: Parking Simulator. Pass the obstacles, chose your favorite cars and clear the levels. The difficulty level increase after every level so you don't get bored.
PARKING SPEED CAR Exciting Features
Brilliant 3D Graphics
Detailed Environment
Realistic sounds and gameplay
Easy Controls
Addictive paths
Download Real Driver: Parking Simulator Game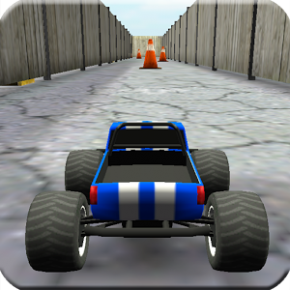 Toy Truck Rally 3D
Have a racing experience with fun. Toy Truck Rally 3D is a simple android racing game with good graphics and easy controls. Drive the toy trucks, cross the obstacles, complete the levels and unlock new one.
Download Toy Truck Rally 3D Game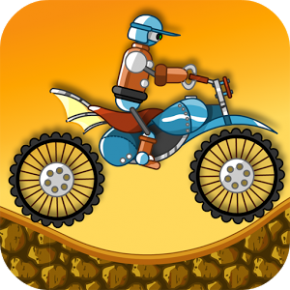 Mountain Racer Hill Climb Free
Mountain Racer Hill Climb Free is a physics based addicting hill climbing game. Accelerate to move forward and brake to slow down. Drive carefully on the hills, perform flips, rolls and other stunts and avoid crashes.
Amazing Features
5+ Amazing Bikes
Numerous tracks which give never ending experience
Original Like Sounds
Realistic crashes and stunts
Download Mountain Racer Hill Climb Free Game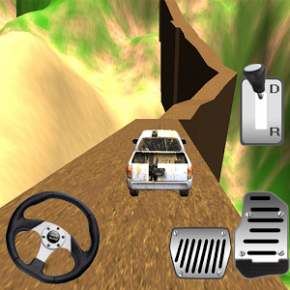 Hill Climb Race 3D 4×4
Do you love going to adventurous drives? Try Hill Climb Race 3D 4×4 then! Don't forget it is not easy. You have to go through extreme conditions, cross the dangerous pulls and brides, and be careful not to fall down :p Have an exciting experience of a mountainous drive in a real like 4×4 jeep.
Download Hill Climb Race 3D 4×4 Game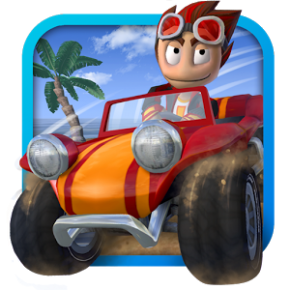 Beach Buggy Blitz
Beach Buggy Blitz is developed by 'Vector Unit', one of the top developer in android games. If you got tired of typical road racing game those typical cars, then why not experience beach racing? The environment is so detailed that it really does not looks like animation. You can see beaches, swamps, volcanoes and ruined temples etc which totally looks like real. Choose wide range of vehicles to drive on islands like quad bikes, cars or even monster trucks!!
Exciting Features
Unlimited Driving : Drive for infinite time without the repetition of same location again and again.
Thousands of power ups and unlockable items.
Controls which are easy to grasp
Realistic sounds and physics
High Quality graphics
Touch and Tilt Controls
Download Beach Buggy Blitz Game
« Previous
1
…
3
4
5