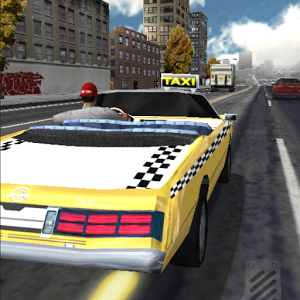 I still remember that I used to play crazy taxi game in my childhood and it was quite fun to pick up pedestrians to their destination address via taxi in a given period of time. If you are not familiar with the word Crazy Taxi then I'm sure you would enjoy playing it on your Android smartphones/tablets. By the way, crazy taxi is a world racing video game that was developed by Kenji Kanno and first published by Sega.
If you love playing Android games on your smartphone/tablet then you probably will enjoy playing taxi driving games in your Android device as well. Because taxi driving is a really interesting in which taxi driver is assigned to pick up passengers and take them to their desired destination on time. A countdown timer starts when customers gets in the taxi and you have to follow the GPS navigation map to get this passenger to his destination on time.
If you ever played taxi driver game either on your PC or on video games when you go out for picnic then you will love to have a taxi driver game on your Android smartphone/tablet. If you read the rest of article, you will find the best 5 taxi driver games for all Android devices.