We all know that WiFi networks have become very common but the hard is to get into the security of WiFi networks and get the passwords of them 🙂 Yeah, but it is no longer hard to get inside any secured WiFi network because there are many Android application developers who have been working on developing Android WiFi hacking apps that actually hack any WiFi network, so we can easily surf the internet whenever, wherever.
Here I'm going to write about top 8 amazing apps to hack any WiFi network for Android in 2015. Here is the most popular articles on breaking WiFi passwords in 2014 and 2013. Out there are many people who are trying to hack secured WiFi networks of any WiFi device by using Android smartphones/tablets but if they really want to get successful then they must read the rest of article where I've shown you the 8 Amazing Apps to Hack Any WiFi Network for Android (2015).
Like I did my best in 2013 and 2014 I'm writing this article because many of Android users requested to write about most active Android apps that help Android users to break WiFi passwords so easily. So, I just decided to write about WiFi passwords breaking Android apps that comes with new modern Android technology. If you have any problem with downloading these Android apps let me know via comments. Because I'm putting my best to provide 100% working Android apps and just linking to the actual .apk file of Android apps. If you don't know about .apk and how to download and install .apk in Android, read this article.
The reason why I'm putting the direct download link of .apk file of Android apps because many Android app developers just delete the Android apps from Google play and links will be not available pages that hurt my site audience to provide 100% working links just putting direct download .apk files links so everyone can just download the file just one-click away.
Note: Maybe these applications are prank and built for enjoyment purpose but I have just listed these WiFi passwords breaking Android apps on Top 8 basis because I found many positive users reviews on Google Play store regarding these Android apps. Apology if any of these listed app don't work for you (But they work for others in other countries).
8 Amazing Android Apps to Hack Any WiFi Network in 2015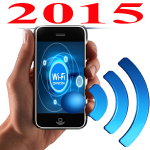 Wifi Hacker Password Simulated
If you are looking to hack into any WiFi network which is near you then you should use Wifi Hacker Password simulated Android app to analyzes WiFi networks around you and if the network password is the default one with this tool you will get it at the moment! Recover your keys to networks like WLAN_XXXX, VODAFONEXXXX, JAZZTEL_XXXX …
Good Review: 
Kallip: Yes I hacker my neighbours dlink dwr router and used 1gb of data every day it is a fantastic app but one back point of this app is that we need to know the password of the router before hacking…
Download Wifi Hacker Password Simulated App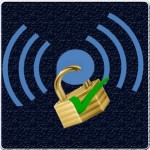 WiFi Password Hacker
If you want to be hacker in front of friends then install our WiFi Password Hacker app, generate password for your selected WiFi network, show it to friends and be a hacker in their eyes…
Download WiFi Password Hacker App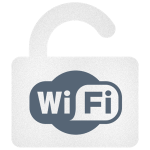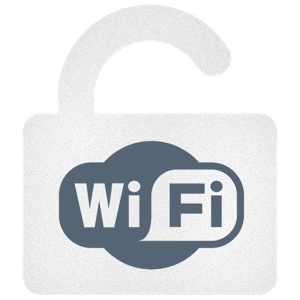 WiFi Password Hacker Prank
WiFi Password Hacker Prank is good Android app that you can run on your Android smartphone in your friends house and run wifi scanner which will help you to detect all the wifi hotspots no matter whether the signal is good or not.
Download WiFi Password Hacker Prank App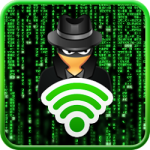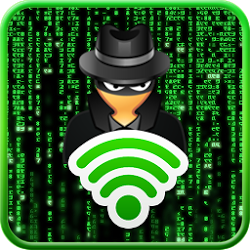 WiFi Password Hacker Simulator
WiFi password hacker simulator is a good Android app that gives the impression you can hack a WiFi network. This app actually creates the illusion that it can hack into secured wireless networks protected with WEP, AES or WPA2 encryption.
Download WiFi Password Hacker Simulator App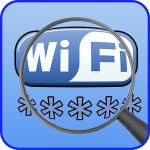 WiFi Password Recover
WiFi Password Recover cracks the WiFi to recover your WiFi default password. The purpose of this application is to audit the security wireless networks of us or recover lost default key of own Wi-Fi network. More apps that helps you secure your WiFi and audit it can be found here.
Download WiFi Password Recover App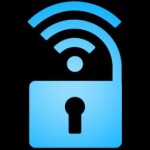 WiFi Password Unlocked
WiFi Password Unlocked Android app helps you to break WiFi password of any public WiFi networks and gives you a new password for each network you tried to break the password of. WiFi Password Unlocked is really a good evolution in technology.. You much try this one to hack your friends WiFi networks. 😛
Download WiFi Password Unlocked App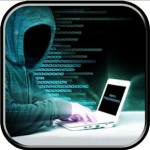 WiFi Password Unlocker
WiFi Password Unlocker is one of the greatest Android application that will help you to hack any WiFi Network, this app is only for you. WiFi Hacker will simulate hacking into any WiFi networks around you. You got a little options area where you have to refresh the list of available WiFi access points and pick one of them to hack. 🙂
Download WiFi Password Unlocker App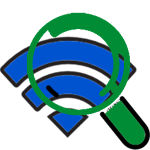 Wifi Password Viewer
Wifi Password Viewer helps Android users like you to easily view the wifi password, which you can not see wifi password in device default setting. It is really useful app and working..
Good review:
Dan: Its an awesome app. And it does work. I'm not sure about other apps but I'm 100% sure about this. But u must ROOT your device… To root your device, download an app from google called framaroot. But be careful, don't mess with anything u don't understand…
Download Wifi Password Viewer App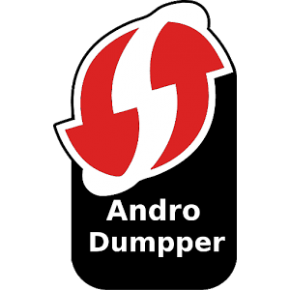 AndroDumpper ( WPS Connect )
AndroDumpper ( WPS Connect ) Android app will help you to try to connect to the WPS enabled WiFi routers nearby you. This app will only help your device to get connected with WPS enabled vulnerability using some algorithms to connect to the WiFi. On the app page you will find a dozens of text files that contains with 500,000+ pin codes that AndroDumpper will use to help you connect with WPS enabled WiFi routers.
Download AndroDumpper ( WPS Connect ) App