Well, we all know that emojis and smileys are adaptable to all social apps, and they will auto change into simple patterns when tying in text boxes. Android apps have made available for Android users to have Emojis flash keyboards while chatting with friends and family members on all messengers apps. Nowadays, we use flash keyboards in Android because they are fast and supports multi-language. They provide massive skins, emoji, emoticons, stickers and you can even make your own unique sticker to make your typing experience more fun. I myself found that flash keyboards are more fun as compared to default ones.
That's why I decided to put the list of flash keyboard Android apps as per as the ratings at Google Play user reviews. Below is the list of 5+ Best Emojis Flash Keyboards for Android 2016 and I hope you will love these Android apps.
5+ Best Emojis Flash Keyboards for Android 2016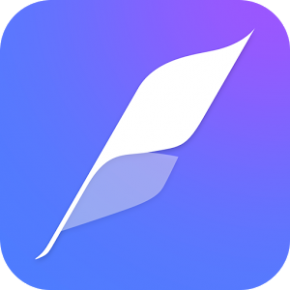 Flash Keyboard – Emojis & More
The Flash keyboard Android app is one of the fastest Android keyboard that have support for multi-languages as well. The Flash keyboard provides tons of emoticons, skins, emoji, stickers and even you can also make your own unique sticker for a real and better typing experience. Below are the best features that flash keyboard Android app provides if you install it on your Android smartphone/tablet.
Features
Enjoy with 400+ Emojis,smileys.
Massive free stickers.
Customize photos into stickers.
Fancy keyboard skins.
Auto-corrections and Word Suggestions.
Fast charger
Automatic cleaner
Privacy
Download Flash Keyboard – Emojis & More App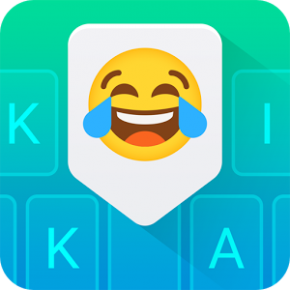 Kika Keyboard – Emoji, GIFs
Kika Keyboard is the second best smart emoji Android keyboard app for android phone that will help you to make your typing fast with lots of fun. Kika keyboard app comes with 1200+ emoji & emoticons, stickers, smileys, colorful and customizable themes and it also provides animated funny GIFs, smart word correction, word predictions, smooth swipe.
Support for more than 60 languages and over 130 million people have already downloaded Kika Keyboard.
Key Features
Send 1200+ emoji & emoticons across Facebook Messenger, Instagram, WhatsApp, Snapchat and more…
Best of all, Kika is the first keyboard with support of WhatsApp's skin tone emojis
Support newest Android emojis like middle fingers, unicorn and taco for OS which is above 6.0
100+ awesome themes/skins and cool fonts to suit your style
Personalize your own keyboard skins with photos or colors
Download Kika Keyboard – Emoji, GIFs App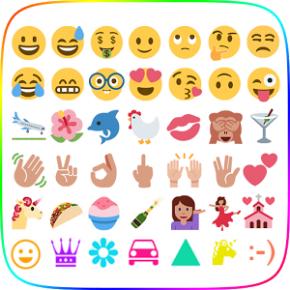 Emoji Keyboard – Twemoji Emoji
Emoji Keyboard Twemoji is a combination of colorful emojis for emoticons and smileys. If you install Emoji Keyboard Twemoji Android app on your smartphone then you will be able to send Twemoji directly in Facebook Messenger, Snapchat, WhatsApp, Twitter, Instagram, SMS and on other social messenger apps.
Emoji Keyboard is the best Android app that will help you to fast inputs with sand share 3000+ emoji, icons, sticker, emoticons, free gif, symbols, smiley and text face on keyboard conveniently.
Download Emoji Keyboard – Twemoji Emoji App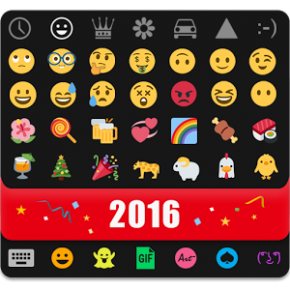 Emoji Keyboard + GIF Emoticons
Emoji Keyboard + GIF Emoticons is a smart and colorful free keyboard for Android.
Emoji Keyboard + GIF Emoticons helps you fast input over 3000 emoji, emoticons, smiley, sticker, symbols, icons, free gif and text faces everywhere like Facebook, Twitter, Snapchat, Instagram, WhatsApp and other social apps straight from keyboard.
Emoji Keyboard + GIF Emoticons is ranked #1 keyboard for Android with 1000+ beautiful keyboard themes, gesture typing and auto correction, highly customizable keyboard color, layout, font and over 65 languages supported.
Features
Emoji, Emoticons, Gifs, Sitckers, Smiley faces
Awesome Personalization Features
Fast Smart input with Gesture Typing
Keyboard supports 65 Languages
Various Keyboard Layout
Privacy and Security
Download Emoji Keyboard + GIF Emoticons App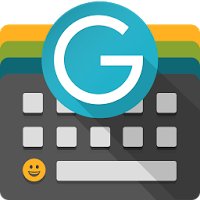 Ginger Keyboard – Emoji&Themes
Ginger keyboard Android apps comes with tons of emoji, animated GIFs, stickers, emotions, themes and the best thing is that it gives free in-app games. As the artificial intelligence is getting common and helpful feature these days, the Ginger keyboard app gives advanced artificial intelligence capabilities to analyze your text, spell check, auto-complete your word and corrects your grammar, punctuation as well.
Key Features:
Grammar Checker and Spell Check
Word Prediction
Themes
Emoji, Emoji Art, stickers and Animated GIFs
Swipe
Smart Bar
Keyboard in-app games
Translate
Advanced sentence rephrasing
Ginger Page
Download Ginger Keyboard – Emoji&Themes App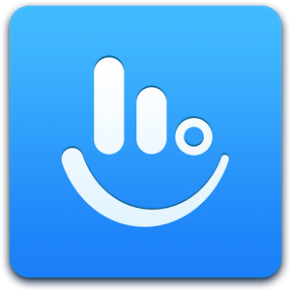 TouchPal – Cute Emoji Keyboard
Well, another Emoji keyboard app for Android users to make their chit chats faster and funnier here comes the TouchPal Emoji keyboard app. It helps you to type fast and easy with curve and word prediction which works just amazing. Besides, users can fast input over 1000 emoji, smileys, emoticons and text faces conveniently everywhere.
Features
Emoji, Emoticons and smileys (make your conversion interesting)
100+ colorful themes and DIY your own theme
Customizable keyboard color, wallpaper and layout
Word prediction (correct mistyping, spelling errors and capitalization)
Support for 150+ languages
Text face ( ͡° ͜ʖ ͡°), (ʘ‿ʘ).
Set personal photo as keyboard themes
Download TouchPal – Cute Emoji Keyboard App