(Last Updated On: February 26, 2017)
Hey there, welcome back with another big list of best HD wallpapers apps Android users who are searching for best wallpapers desperately for their Android smartphones and tablet devices. No doubt, that wallpapers have always proven to give a new look to our Android devices rather than putting your own selfie as wallpaper or screen lock. Now, you can download more than 10,000 wallpapers on your Android device and change wallpapers automatically in Android after a specified time interval.
Note: The list of 27+ HD Wallpapers Apps for Android in 2017 is complied after thorough research. All the applications are included on the basis of :-
Google Play Store Ratings.
User Reviews.
Number of Downloads.
If you think we missed out any of the application that you think should be listed, comment below.
Till then, enjoy the list of best HD wallpapers apps for Android in 2017 and start personalizing your Android phone as you desire.
Best HD Wallpapers Apps for Android in 2017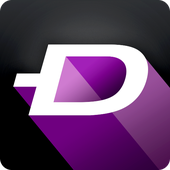 ZEDGE™ Ringtones & Wallpapers
ZEDGE ringtones & wallpapers is one of the famous app which can be the makeup brush for your device in order to personalize it. It includes free wallpapers, app icons pack, ringtones, notification sounds which can be added to your device if you install zedge today.
Start customizing your Android smartphone with Zedge app just like the other 200 million people worldwide did.
Features:
Save your favorites in lists and access them from any device any time via Facebook Connect
With improved navigation and content layout to find wallpapers, ringtones & notification sounds even easier
Each wallpaper and lock screen to your device for the best experience
Quickly set wallpapers
Categories for different walls available to make the sorting easy
Search with suggestions
Set ringtones and notification sounds from app for individual contact ringtones
Icon pack will change the way your home screen looks on your phone
Multiple options for sharing ZEDGE™ content with other apps and people
Widgets and settings for automatically changing wallpapers
Easy to set, mix and match custom home screen icons for your favorite apps and games
ZEDGE™ ringtones, wallpapers & icons is also translated: French, Spanish, Portuguese, German, Chinese, Norwegian, Korean and Japanese
Download ZEDGE™ Ringtones & Wallpapers App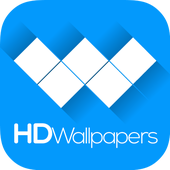 HD Wallpapers
With HD wallpapers display the most popular, fashionable backgrounds on your Android device and these are totally free to use as long as you keep it for personal use. HD wallpapers app is pretty simple with lots of features. This app gets updated every single day with new walls collection in HD quality.
Features:
Materialistic design with good user-experience.
Completely lightweight in size (with 2.5 MB)
Browse wallpapers & backgrounds in different categories available
All backgrounds, HD wallpapers are under Creative Common license (only for personal use not for commercial use)
Full HD Quality with 1920 pixels in width
New walls get updated everyday
Smart image viewing options
Preview image and thumbnail image quality in settings (To save mobile data)
Notifications: On new backgrounds or walls are added
Downloaded wallpapers can be zoomed
Automatic image caching for less bandwidth usage
and more…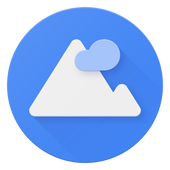 Wallpapers
Wallpapers Android app is developed by Google Inc which can make the most of your display with beautiful wallpapers and advanced features. With wallpapers app, start choosing any of your photos from various places i.e., Google Earth collection, Google+, etc because it is Google Inc app which synchronizes to its all sites and data to help you get the most out of its features.
Also, if you don't like it, change it. Always, keep your phone updated.
Features:
With Wallpapers app, access images from Google Earth, Google+, and other sites of Google
Display, a wallpaper on your lock screen and a different one for yourself on your home screen (This feature might require Android 7.0, Nougat, or above)
Choose your favorite category and display new wallpaper every time you look on your phone (Just like wallpaper changer)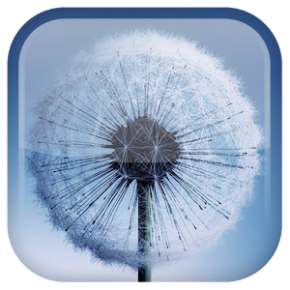 Dandelion Live Wallpaper
Dandelion live wallpaper Android app which provides water droplet effect and enable this effect in the settings screen. It is really easy and touch and tap app. You can easily add the water drops on your home screen by simply tapping the screen.
If you looking for a good free wallpapers app for Android, try dandelion live wallpaper that features flying seeds also.
Dandelion live wallpaper known as a trendy app which provides almost all kind of wallpapers from x-ray, Halloween as well as merry Xmas walls.
By the way, an "Xmas" mode is available inside app which can turn winter seasoned flying snowflakes on your phone.
Use of this app is as easy as playing game 😀
Home → Menu → Wallpapers → Live Wallpapers
Download Dandelion Live Wallpaper App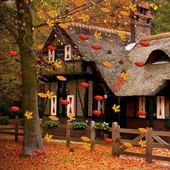 Autumn Live Wallpaper
With autumn live wallpaper add falling autumn leaves on your Android smartphone/tablet screen to make it look stunning. Leaves rustling inside the little house in the woods and gives your phone a very romantic scenery. However, you can have 9 different backgrounds with easy to switch option where you can make the background image automatic switch as slide show background. The leaves many shapes falling motions will make your screen more vivid. Best feature of autumn live wallpaper app is that you can touch the leaves to push around and create wind pushes the leaves fly farther.
Download Autumn Live Wallpaper App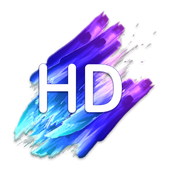 HD Wallpapers (Backgrounds)
HD Wallpapers (Backgrounds) serves you, all time amazing HD wallpapers to the people all across the world and you can bring your screen to life with exclusive HD wallpapers delivered to you by Android Station Team.
Features
Simple user-experience with simple theme.
Easy to download and set as wallpaper.
Easy to explore amazing wallpapers from the HD Wallpapers's Gallery.
Lightweight interface consumes less memory give better performance
Download HD Wallpapers (Backgrounds) App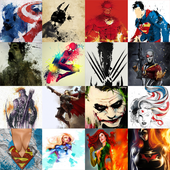 Superhero Wallpapers HD
Superhero Wallpapers HD app to fulfill fantasy wallpapers of your amazing superheroes. Make your smartphone/tablet look way more attractive with the best superheroes walls because they are always perfect. You can have batman, joker wallpaper hd, superman walls if you download this app today.
Download Superhero Wallpapers HD App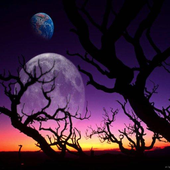 HD Wallpapers for DROID X2
Droid x2 wallpapers Android app comes with all new HD Wallpapers for DROID X2 however you can use on your Android smartphones/tablets because there is no limitations for that. This app can be installed on your devices so easily if you ever wish to have droid x2 wallpapers on your phones. With Droid x2 walls can also be set as your home screen.
Download HD Wallpapers for DROID X2 App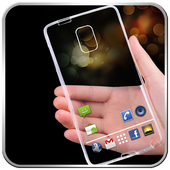 Transparent Live Wallpaper
Transparent Live Wallpaper app will show your background screen from back camera and I'm sure you gonna enjoy this new stuff if you try transparent wallpaper live app on your phone. Actually, it will simply take your back camera in use to show your background screen as Transparent.
Download Transparent Live Wallpaper App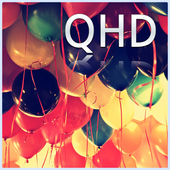 Best Wallpapers QHD
Start having fun with best wallpapers QHD app because it gets you the best wallpapers ever. It offers high-definition beautiful images and easy to view + easy to set as wallpaper.
High quility wallpapers
Find by category, color, tag
Categories with sort options
Easy to set as wallpaper
You can save image
Add favorites
Set a solid color as a wallpaper
Download Best Wallpapers QHD App
1
2
Next »