(Last Updated On: January 18, 2017)
New keyboards design apps are getting popular among the majority of Android users. People are installing keyboard apps to replace the default Android keyboard to something more unique and attractive. Android apps developers are publishing very great keyboard apps on Google play today to give a complete new Android UI designed keyboards.
Everyone love personalizing their Android smartphones/tablets right, and if you are one those Android folks you should read this article. In this article, I'm going to list down the best keyboard apps for Android users in 2017 below.
Looking for best keyboard apps? You visited the right page, following are the best keyboard apps for Android users in 2017 and I hope you will love it.
10 Best Keyboard Apps for Android Users in 2017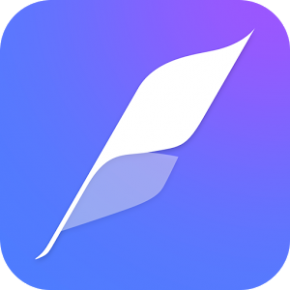 Flash Keyboard – Emojis & More
The Flash keyboard Android app is one of the fastest Android keyboard that have support for multi-languages as well. The Flash keyboard provides tons of emoticons, skins, emoji, stickers and even you can also make your own unique sticker for a real and better typing experience. Below are the best features that flash keyboard Android app provides if you install it on your Android smartphone/tablet.
Features
Enjoy with 400+ Emojis,smileys.
Massive free stickers.
Customize photos into stickers.
Fancy keyboard skins.
Auto-corrections and Word Suggestions.
Fast charger
Automatic cleaner
Privacy
Download Flash Keyboard – Emojis & More App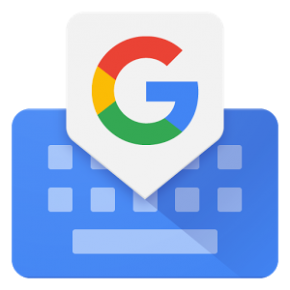 Gboard – the Google Keyboard
Gboard Google Keyboard app is every Android user need. It is fast, reliable and best of all it provides you the glide typing and voice typing features. So, if you choose this app, you will not have to install multiple apps to accomplish different tasks because Google keyboard have got your back. Just search and share, right from your keyboard. Also, Gboard will auto-correct and suggest from any of your enabled languages, without the need to tap on the globe key.
Features:
Glide type: Type faster by sliding your finger from letter to letter
Voice typing: Easily dictate text on the go
Emoji Search: Find that emoji, faster
GIFs: Search and share GIFs for the perfect reaction (GIF sharing is only available in apps that have implemented image keyboard support)
Multilingual typing: No more switching between languages manually
Nearby stores and restaurants
Videos and images
Weather forecasts
News articles
Sports scores
And anything else you'd search on Google
Download Gboard – the Google Keyboard App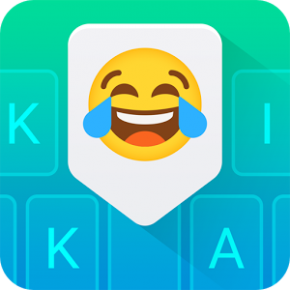 Kika Keyboard – Emoji, GIFs
Kika Keyboard is the second best smart emoji Android keyboard app for android phone that will help you to make your typing fast with lots of fun. Kika keyboard app comes with 1200+ emoji & emoticons, stickers, smileys, colorful and customizable themes and it also provides animated funny GIFs, smart word correction, word predictions, smooth swipe.
Support for more than 60 languages and over 130 million people have already downloaded Kika Keyboard.
Key Features
Send 1200+ emoji & emoticons across Facebook Messenger, Instagram, WhatsApp, Snapchat and more…
Best of all, Kika is the first keyboard with support of WhatsApp's skin tone emojis
Support newest Android emojis like middle fingers, unicorn and taco for OS which is above 6.0
100+ awesome themes/skins and cool fonts to suit your style
Personalize your own keyboard skins with photos or colors
Download Kika Keyboard – Emoji, GIFs App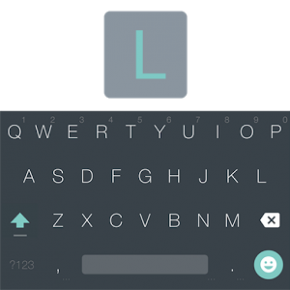 Lollipop Keyboard L Pro
Lollipop Keyboard L Pro Android app that will give your Android's default keyboard a new modern look. This app have great material design styled keyboard for your device. So, still waiting? Just download Android lollipop keyboard L pro for your device and get the look and feel of the newest Android L.
Download Lollipop Keyboard L Pro App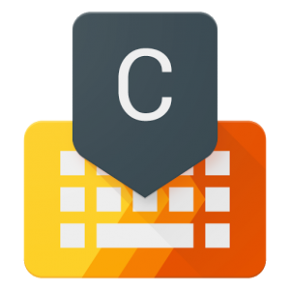 Chrooma Keyboard – Emoji
Chrooma keyboard emoji Android app is the lightweight, fast keyboard that adapts itself to the app you are using, giving you a pleasant chromatic feeling. Chrooma keyboard is full of emojis and you don't have to worry about external Android apps for emojis if you have this app. However, you can have tons of great features with Chrooma keyboard app.
Features:
Lots of gesture, to fast delete, delete all, move cursor, fast selection and Google Now™ integration
Chrooma Keyboard lets you write in multiple languages without swtiching between keyboard apps all the time
One hand mode and split layout mode if you have larger screen like 6.0 inches as in (Mate 9)
Chrooma keyboard allows you to choose numerous styles and fonts to personalize settings
Swipe typing
Night Mode
Emojis
Languages support
Most importantly, it is very lightweight keyboard ever
Download Chrooma Keyboard – Emoji App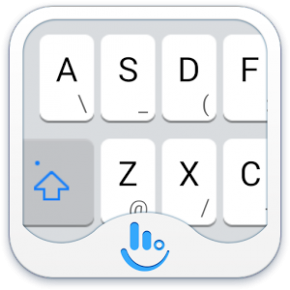 TouchPal Simple Style Theme
TouchPal simple style theme is an special and hot keyboard theme Android app that brings your keyboard & text input a real new look & feel. But in order to activate the Simple Style TouchPal Keyboard theme, you will have to install TouchPal Emoji Keyboard (up to 5.4.6.1 or above), which is chosen by over 300 million people worldwide.
Download TouchPal Simple Style Theme App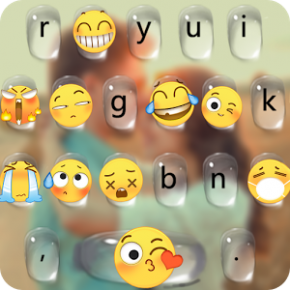 Keyboard
Keyboard Android app is a powerful emoji keyboard which gives you amazing features and especially designed for those who like sending message with emoticon, GIF, and emojis (Emoji keyboards). Do you wanna try something interesting while you are chatting with your close ones? Then you should try this keyboard Android app that have really cute emojis which will satisfy you and make your conversations interesting. Keyboard app supports over 300+ cute emoji, fun emoticons, cute stickers. It also have smart input, quick response.
Features:
Colorful Emoji
Fun Emoticons
Cute GIF Stickers
Different Keyboard Themes
Personalize Your Keyboard Theme
Smart Word Prediction
More…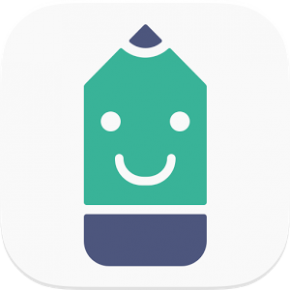 Typany Keyboard – Fast & Free
Typany Keyboard fast free Android app is designed to deliver you the fastest and most personalized mobile typing experience ever. Don't like default Android keyboard? Don't worry you have better solution to replace it once and for all. Install Typany today in your smartphone and start the best chatting experience with personalize prediction technology, and completely free keyboard themes and emoji art.
Features:
Typany Keyboard: A Simple, Fast, Fashionable Keyboard
Customize your keyboard with your photo.
Type FAST with more FUN across all the devices
Regularly updated themes and stickers
Multi-language Support
Auto complete and word prediction
Auto Correction
more…
Download Typany Keyboard – Fast & Free App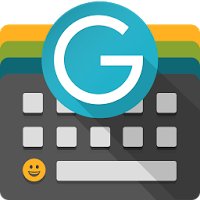 Ginger Keyboard – Emoji&Themes
Ginger keyboard Android apps comes with tons of emoji, animated GIFs, stickers, emotions, themes and the best thing is that it gives free in-app games. As the artificial intelligence is getting common and helpful feature these days, the Ginger keyboard app gives advanced artificial intelligence capabilities to analyze your text, spell check, auto-complete your word and corrects your grammar, punctuation as well.
Key Features:
Grammar Checker and Spell Check
Word Prediction
Themes
Emoji, Emoji Art, stickers and Animated GIFs
Swipe
Smart Bar
Keyboard in-app games
Translate
Advanced sentence rephrasing
Ginger Page
Download Ginger Keyboard – Emoji&Themes App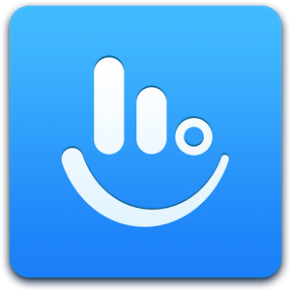 TouchPal – Cute Emoji Keyboard
Well, another Emoji keyboard app for Android users to make their chit chats faster and funnier here comes the TouchPal Emoji keyboard app. It helps you to type fast and easy with curve and word prediction which works just amazing. Besides, users can fast input over 1000 emoji, smileys, emoticons and text faces conveniently everywhere.
Features
Emoji, Emoticons and smileys (make your conversion interesting)
100+ colorful themes and DIY your own theme
Customizable keyboard color, wallpaper and layout
Word prediction (correct mistyping, spelling errors and capitalization)
Support for 150+ languages
Text face ( ͡° ͜ʖ ͡°), (ʘ‿ʘ).
Set personal photo as keyboard themes
Download TouchPal – Cute Emoji Keyboard App