We have been researching on the best Android phones in the market that gives you the best quality of features at a very affordable price that a normal/average person can afford to get Android phone.
Of course, we all know that Android is getting bigger mobile operating system these days. If you have used Android OS then you will never want to switch from Android to any other mobile operating system because you can't afford to move because of the flexibility and support of millions of Android apps on Google play store.
When we think about best affordable Android phones, there are many phone manufacturer that revolves in our minds and we definitely don't know which one should we choose at best budget and fast performance. Read this article that will give you a fair idea about which Android phone should be best at cheap but feature-rich.
In this article, I'm going to make a real big that'll convince you to buy Android phone at an affordable price and also clear your head about why only Android phone.
Below is the table of contents that we are going to cover up in this article that will make sure that we are actually buying a best affordable Android phone with features.
Why Should you Choose Android? (Link)
At the very first place, why are we discussing to buy only about Android phones while there are many other mobile phones operating systems such as Blackberry, Symbian, Windows and well-known iOS. Alright, fair enough…
We are just talking about Android today because it has become the leading mobile phone operating system above all the OS. Am I gonna give you straight answer by comparing Android vs iOS? That'll definitely prove you that Android is the best and we should look forward to buying the best affordable Android phone from the market to see how great Android is.
Android vs iOS
iPhone users are switching from Apple iPhones to Android phones because of the recent statistic reports shows a big number of available apps in the Google Play Store from December 2009 to February 2016. The Apple itunes apps are not being provided to its users at free of costs while in Android you have 1 million apps as of July 2013 on Google Play Store to choose from and was most recently placed at 2 million apps in February 2016.
Secondly, the screen size matters a lot when choosing any smartphone. For example, we find Android phones in varies screen sizes from well-known Android manufacturers like Samsung, Sony, Motorola, Huwai, LG, Lenovo, Windows and so on, that confuses us which one to choose. But iPhone is really amazing in that case because it has a few devices with specified screen sizes to choose from but not as cheap as Android today. Affordability has become the main factor that's why mostly people choose Android worldwide today.
Pros and Cons of Android
From my personal opinion, I don't see any cons being Android users because I'm a fan of it and it is obvious I won't be accepting cons about it. However, If you ask me about Pros then there are many i.e., given as follows:
It is open source and any developer can contribute their part to make it more efficient
It is Google friendly and we know that Google is the only revolution in the world of Internet which give us ton of information for free
Great app store with more than 100 Million apps available to choose from
Android gets updated every year or quarterly with a whole new version and recently it has launched OREO 8.0 version
Everything is clean and fast
With Android nothing has been hard for me
Paid apps are cheaper on Android than iOS
Customizable UI offers productivity benefits
Cross-platform functionality
NFC-enabled for a cashless future
Multiple price options to meet your affordability
Much more…
Open source nature of Android OS
If you know programming, you can even contribute to Android apps community because of the open source nature of Android OS. Open source is the greatest benefit to Android users that's why they can do anything in Android smartphones at no cost.
Millions of Free & Paid Android Apps
If you choose Android operating system over any other OS available in the market then you will have the access to millions of Android apps. This includes free as well as paid Android apps that can do anything for you i.e., beyond your imagination.
Easy to Customize
Android is customizable and you can easily customize things from here and there to make it fit your needs. All you have to do is to drag and drop things where you wish them to be. That's it, you can customize your notification bar, add VPN apps to your Android, etc just like that.
Android Makes Multi-tasking Easier
Multi-tasking is one of the best things a user wish to see in any operating system. Android has given multi-tasking ability from its initial version of the operating system because Android know the needs of its users. Android is already making smartphone users life easier and easier. If you choose Android then you can multi-task easily and run many apps at a time.
Availability of Free Custom ROMs
Custom ROMs are the best thing that has ever happened in the world of an operating system especially when it's an open-source OS. Custom ROM is the type of a software then the official Android OS, it is a fully standalone version of the OS, including the kernel (which makes everything run), apps, services yet everything you need to operate the device but except it's customized by someone else.
Android Theme Launchers
You can have theme launchers in Android smartphones to make it look more beautiful. Theme launchers can completely gives you smartphone a new user interface including icon packs and colors.
Android Rooting to make your phone
Android rooting is the process of allowing users of smartphones/tablets and other devices that run Android OS to attain privileged control within Android's subsystem. More about Android rooting.
Click to Backup and Restore Functionality
Backup and restore is one of best functionalities that you can get if you are Android user. Because you can backup and restore complete pack of your Android apps from one Android device to another in just a couple of taps.
Affordable Android Phones (Under 300$)
ZTE Axon 7 Mini

Honor 5X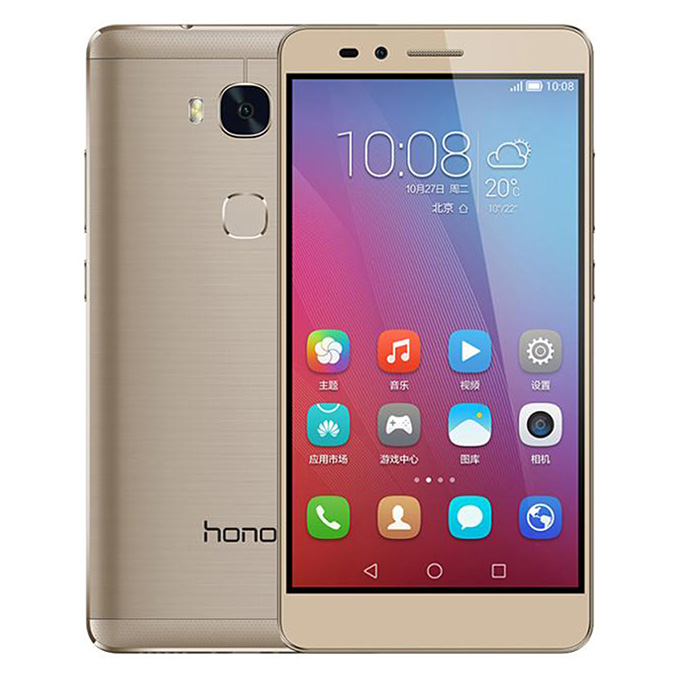 Nokia 6
Alcatel Idol 5S
Huawei Honor 6X
Moto G Plus (5th Gen)
Huawei Ascend Mate 2 Factory Unlocked 4G Phone
Make sure you comment below if you have any questions regarding this article.